Solar Impulse 2, the long awaited sequel to the first solar powered airplane has made its inaugural flight early June in Switzerland. It is scheduled to be taken on a round the world trip in 2015.
"It's a great day for all the team of Solar Impulse," Bertrand Piccard, one of the two pilots that flew the first Solar Impulse across the United States last year told BBC News.
"An aeroplane like this is absolutely unique. And for the first time in history, we have an aeroplane that is flying with no fuel day and night, showing the incredible potential of the clean technologies – all these technologies that the world can also use in order to reduce the dependency to fossil fuel and to be cleaner and solve a lot of problems of pollution," he added.
The span of the carbon fibre wings stands at 72 meters, which is wider than a 747. However the total weight of the Solar Impulse 2 is of a little more than 2 tonnes.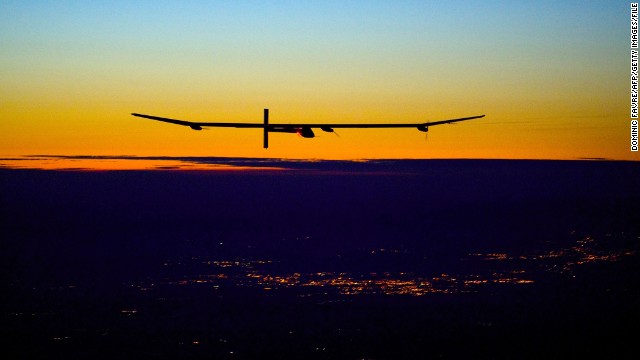 The wings are covered by 17.000 solar cells that power up the four engines that can drive the airplane at speeds not exceeding 140 km per hour. The same cells also recharge lithium batteries that can power the airplane at night.
The first Solar Impulse plane set a number of world records, including the longest manned solar-powered flight at 26 hours, the first inter-continental flight in a solar-powered plane, and the greatest distance covered on a piloted solar-powered flight. (Autonomous solar-powered drones can stay aloft for weeks).
It is a step forward in the right direction for clean powered airplanes, but many years will pass until the first commercial solar powered airplane may take to the skies successfully and profitably.